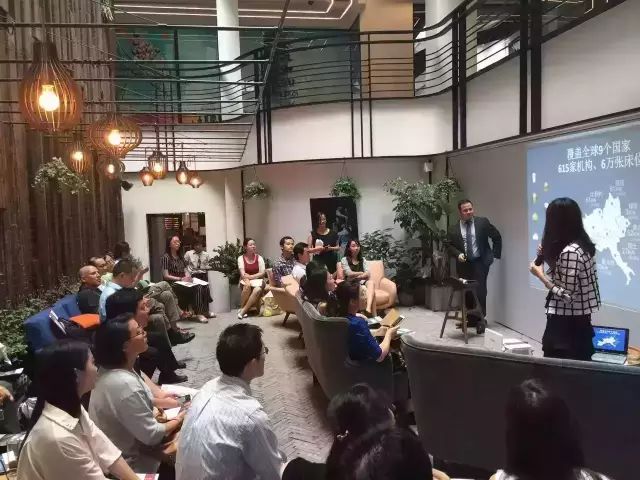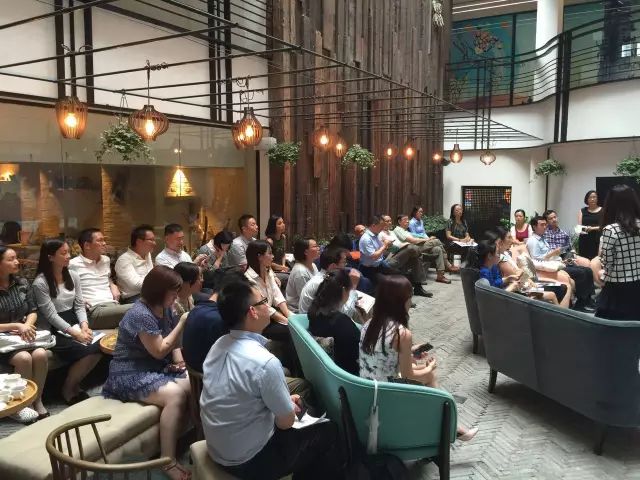 Highlights: July 23 ICAIA Networking Event: Institutional Care and Operation Model
ICAIA's Networking Event: Institutional Care and Operation Model was successfully held at The Press by Inno Coffee on July 23, 2015, featuring Nathaniel Farouz, China Managing Director of Orpea Group. As Europe's leading provider of elderly care services, Orpea operates 615 facilities in 8 European countries. The group has three main activities: nursing home, rehabilitation hospital and psychiatric hospital. He is currently working at developing high-standing nursing home projects for dependent elderly people, rehabilitation hospitals and psychiatric rehabilitation hospitals projects in China's major cities.
Nathaniel contrasted the demographic differences between elderly people in Europe and in China, by highlighting statistics such as average duration of stay, average age of enrolment, average number of medical prescriptions etc. and pointing out that how these differences, resulting from cultural and geographical dynamics, could impact institutional care in China.
Nathaniel added that individualistic care is Orpea's primary emphasis; that Orpea only establishes institutions within cities and communities and that by encouraging elderly people to live independently, and only assisting them when necessary, is key to longevity. Nathaniel also noted that a critical component of the medical staff team is to have a coordinating physician, a profession that is few and far between in China.
Orpea has already been in China for two years and looks forward to the immense potential of China's silver market. Orpea highlighted that ICAIA will play a critical role to the company's strategic expansion given the associations' deep industry expertise and network of resources.